Learn French in the Alps, in France
Group Courses • Private Courses • Exam Preparation Courses
Discover our courses
Learn French in France with the best rated School in Annecy!
Learn French in France in the Alps, in Annecy!​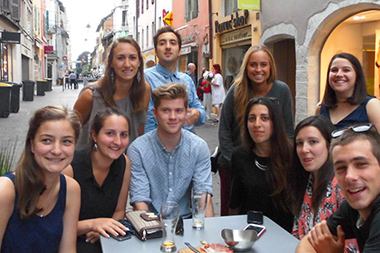 French Courses for Groups
All year round, we receive school groups from all over the world: South Africa, Ecuador, United States, Singapore, Europe…
These groups, accompanied by their teachers, come to IFALPES for a program that combines the discovery of French culture and the region with learning French.
Discover our French School, IFALPES Annecy
Take a look and project yourself into the life of IFALPES Annecy. 
Learn French online with the best rated French School!
[brb_collection id="394834"]
Discover the next activities proposed by the IFALPES school in Annecy among the following categories
Sport and leisure
Art and culture
History and Gastronomy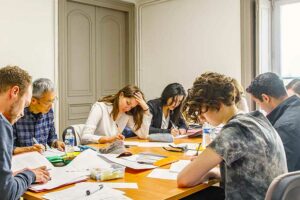 Discover France
Greetings from Annecy to all our students across the world. I am sure that all of us who enjoy combining travel and learning a language are looking forward to a
Read the post >
t's the beginning of the month ! That means a new free module on the demo version of our e-learning platform ! The theme of this month free module is
Read the post >
Last Saturday, we proposed to our students to do a day visit of Lyon. Located only 2 hours by bus from Annecy, Lyon is a very popular city in France
Read the post >
The IFALPES Annecy team brings you the latest information about the school, the city and student life every week.
Start your language experience
Ask for information
Do you have any questions? Contact us by clicking on the button below.
Book a course
Do you want to book a French course? Click on the button below and follow the steps.