IFALPES' teaching team develops its own classroom content to offer original, authentic and up-to-date courses while respecting the Common European Framework of Reference for Languages.
To know find out more about it
To support our students in their learning of French during and after their stay, IFALPES provides 2 exclusive aids: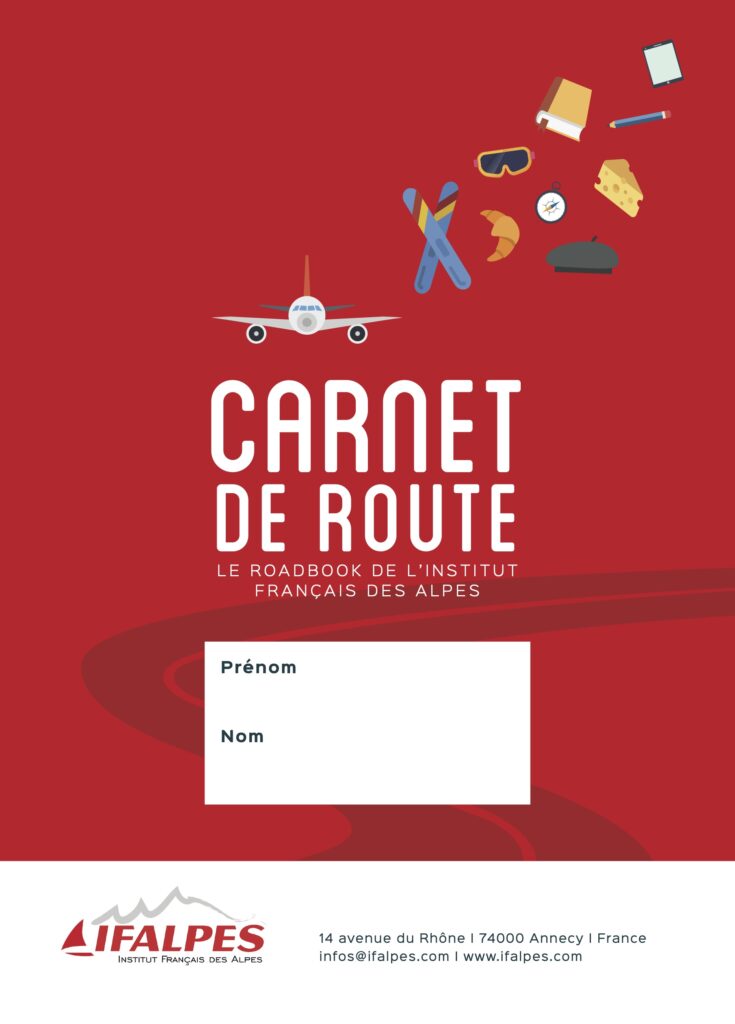 It is distributed on the first day of arrival. It offers a wealth of practical information on life in Annecy and on the places you need to know to fully enjoy your stay (restaurants, culture, sports, nature…)
It is also a course manual in which students will find vocabulary sheets, useful expressions to use in everyday life (at the station, in shops…), grammar summary sheets….
The road book has been designed as a real guide offered to our students to help them find their way around and integrate more easily into and out of the school. It is used regularly in the classroom and provides a link between the classes and the outside world.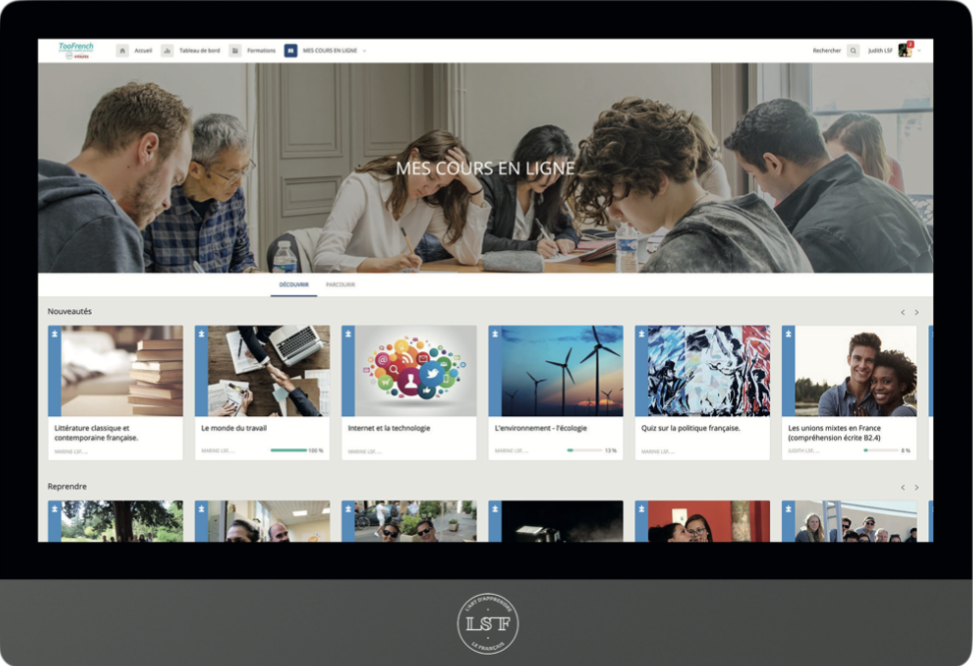 For several years, the educational centre has developed a unique platform to support its students in their learning. This tool is available on computers, tablets and smartphones.
You will find on this platform thousands of activities to do in self-learning to optimize your stay (self-corrective exercises, grammar and vocabulary sheets, listening and reading comprehension exercises…) A sitography will also guide you to the essential websites to help you make good progress in French.
You can also take distance learning courses via Skype with the teachers you have had at school.